This isn't a step by step guide as most of the install is just clicking through the wizard. I wanted to cover some of the additional steps and pre-reqs that aren't necessarily called out in Microsofts documentation.
Microsoft docs for 2019- https://docs.microsoft.com/en-us/system-center/orchestrator/install?view=sc-orch-2019
There is also some helpful information in the 2012 docs not covered in the newer docs but still applicable – https://docs.microsoft.com/en-us/previous-versions/system-center/system-center-2012-R2/hh420337(v%3dsc.12)
For this install I have all of the roles on a single Windows 2019 server except for the SQL database which is hosted on a different server. This helps with issue where SCORCH can't make a connection with the database after a reboot which can cause scheduled jobs to fail.
Pre-Reqs
Needed .net 3.5
SQL 2016 or 2017
Needed sql server native client
Need a Orchestrator Management Service Account

This is what SCORCH will run as, details can be found on the 2012 docs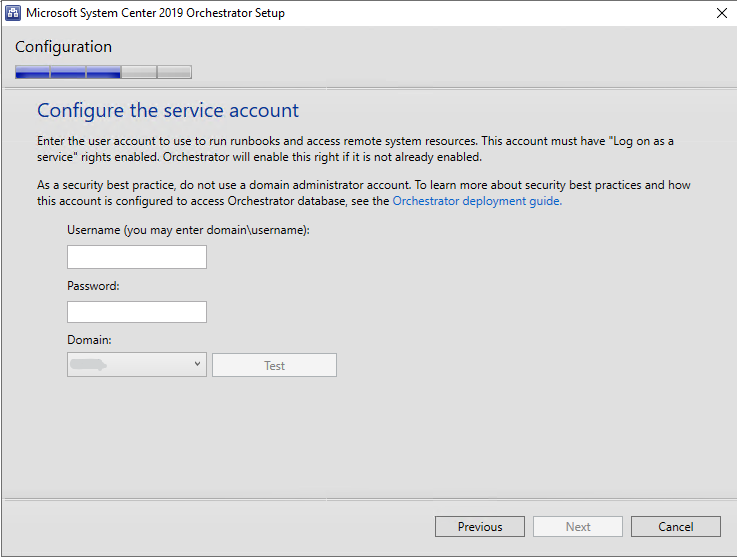 AD Group for SCORCH users so that permissions can be assigned
After running the installer you will need to add a Windows Firewall rule on the server to allow remote access for the Runbook Designer. Otherwise users will get a RPC Server Unavailable error when trying to connect.
Other than selecting a port rule and entering the specific ports (49152-65535), all other settings are the default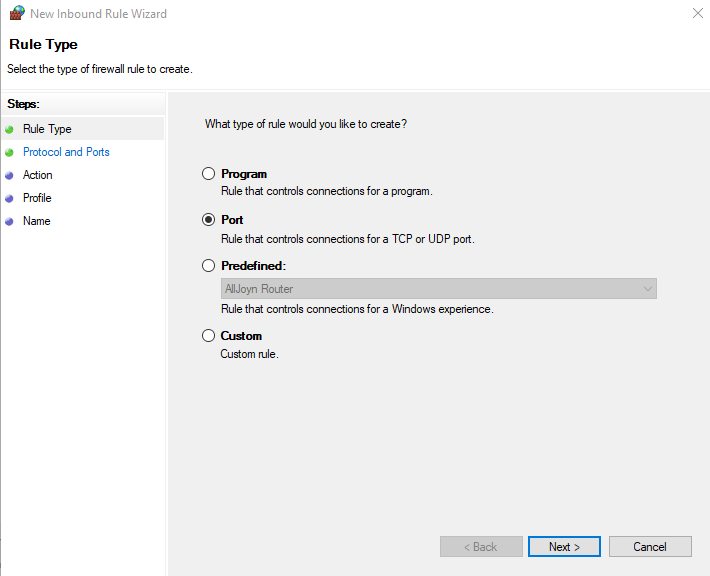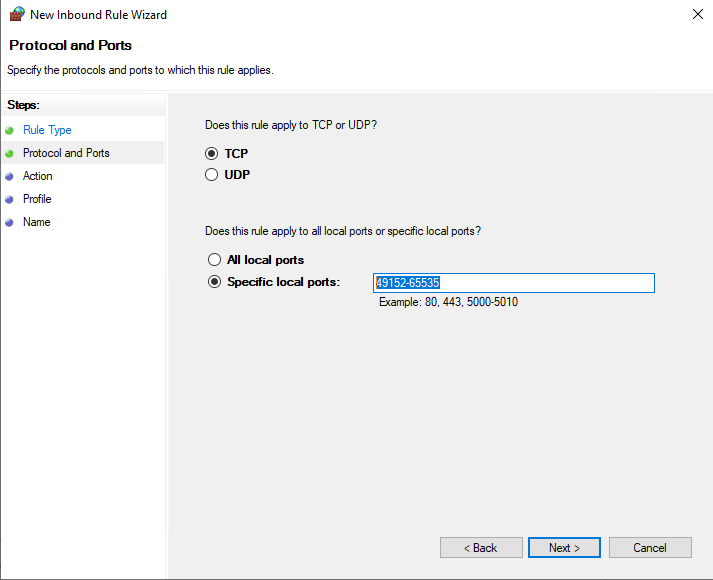 After creating this rule you will want to go into the properties and limit it to the Orchestrator Management Service-

%ProgramFiles(x86)%\Microsoft System Center\Orchestrator\Management Server\ManagementService.exe